FEATURING OUTSTANDING LOCAL CLINICIANS
Click on any of the clinicians name to read their bios

"What's Up in Ranch Riding"

"Horsemanship for the Untroubled Horse"

"Finding your Rhythm/Finding your Distance"

"Master the Obstacle"

"Rideing to Music / Quadrille"

"Ponies / More than Short"

"Cross Country / Eventing"
JOHN DeBEVOISE -
Announcer

Multi-World, National and Regional Champion Cowboy & Horseman
Syndicated Radio Talk Show Host for:
• Bizness Soup Talk Radio
• Edge on Wall Street
• Rodeo Announcer
• Horse Show Announcer
• Voice Over/Commercial Artist
• Corporate Emcee

Growing up on a Southern California Horse Ranch, John was breaking and breezing Thoroughbred racehorse prospects at a young age. Began his early horseshow career after roughstock rodeoing with Saddleseat Eq. competing in the CPHA Medal Classes. Later, under the training of Mac & Maggi McHugh John and his QH, Log Cabin June went on to win many prestigious Open & Amateur Trail Horse titles on the "A" Circuit including, Del Mar, Cow Palace, The Forum, CA State Fair, Cota de Caza and many more.
John is now offering "Safe Horse Clinics" where riders can learn basic skills on opening/closing a gate, crossing bridges, backing, pivoting and dealing with spooky objects. "I've had the honor to train, ride and show many great trail horses of different breeds. They all had the skills that you could enjoy out on the trail riding on the buckle!"
For more information:
702-630-0855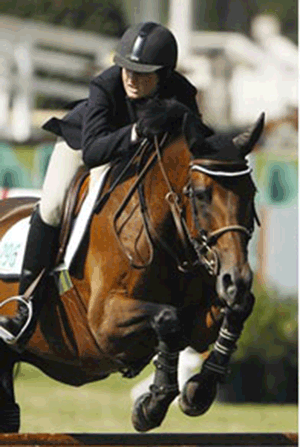 JULIE WEISZ -

Owner of ELPIS Enterprises, LLC. Julie is a board member of the California Dressage Society, Temecula Valley Chapter; she was co-captain of the equestrian team for two years at Gettysburg College, Pa. Julie has competed on an International level in the jumping world and rides and train for dressage at CDSD and USDF recognized dressage shows.
Julie teaches riding lessons to student 4 to 82 with an emphasis on goal-setting and education tailored to individual needs and learning styles. Her goal oriented program is tailored to the individual with a focus on the well being of horse and rider.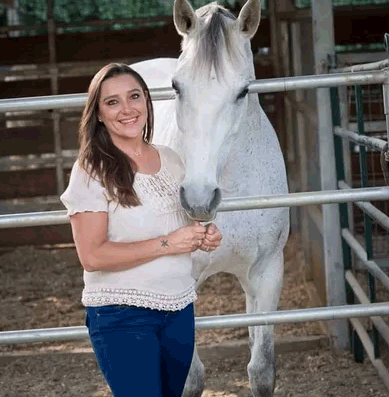 PHOENIX McCORMACK -
Phoenix McCormack is certified by the American Riding Instructors Association in Advanced Dressage, Recreational Riding and Hunt Seat. She studied Dressage in Germany at The Landestuet at Warendorf under the supervision of head training master, Peter Borrgreve, choreographer of the 2006 opening ceremonies at the World Equestrian Games in Achen.
Phoenix has been professionally training horses and riders since 2002 and has an extensive background in Natural Horsemanship. She uses classical dressage theory in her teaching and encourages her students to try new things like riding to music and Quadrille.
Phoenix will discuss the benefits of riding to music and participation in quadrille for developing the rider's awareness of their environment as well as rhythm and relation in their own horses. Phoenix is dedicated to developing happy horses and kind, knowledgeable riders.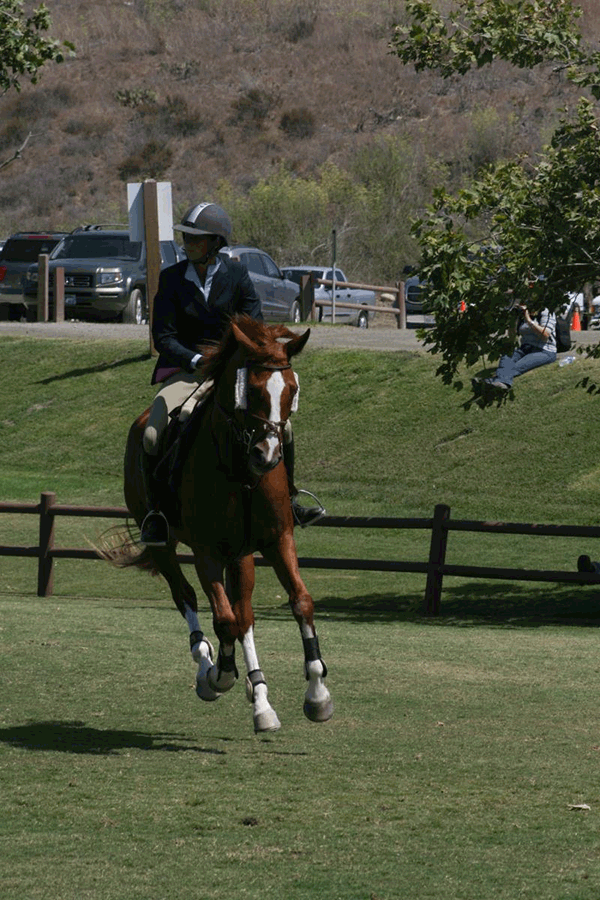 KATIE NEGLIA
BROOK TOWN TRAINING-
Katie specializes in kids and ponies, with an emphasis on pony sales and starting kids with strong fundamentals. Specializing in ponies means understanding the job required of them and helping them better understand how to teach their young riders. Ponies and kids are truly my passion and I love developing great child safe mounts and providing a place for children to learn with horsemanship and safety in mind.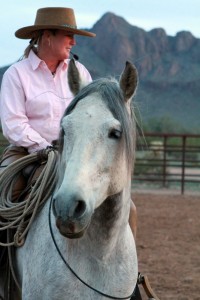 Margit Deerman
4-Star Senior Parelli Natural Horsemanship Professional
Margit has had horses most of her life. Showed in Hunter/Jumper as a child. After getting her degree at UCSD in Animal Physiology and Neuroscience, she went to work for the San Diego Zoo as a Senior Keeper. After 15 years at the zoo, she decided to study more about horse behavior and immerse herself in learning about Natural Horsemanship. She studied in Colorado each summer at the Parelli Campus and continues to do so. She has been a student of the horse most of her life, a Parelli student over 20 years, and a Certified Instructor for over 15 years. She also competes in 3rd Level Dressage, Cowboy Dressage and Working Equitation. Her passion is helping people become better leaders for their horses so the two can become partners.

www.margitdeerman.com
mdeeerman@gmail.com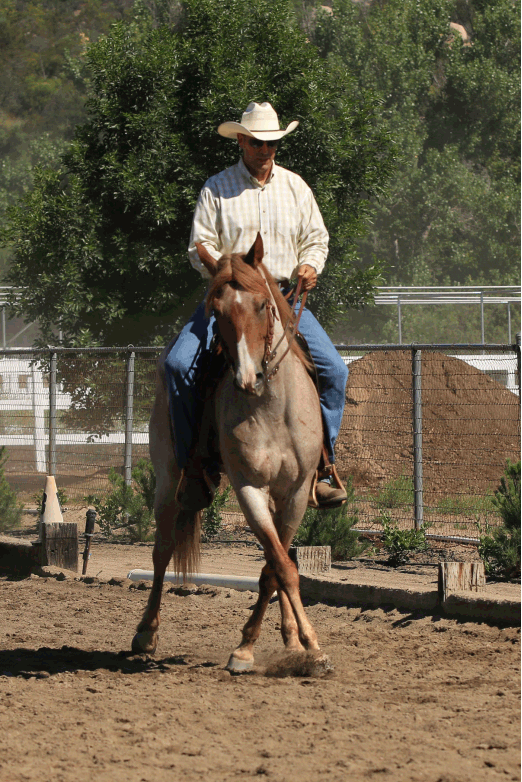 CRAIG PATTERSON
Lazy Oaks Ranch-
The "Art of Horsemanship" always leads to the untroubled horse. Understanding the progressive, thoughtful methods of the first Masters, combined with an education in bio-mechanics and anatomy is the key to success with all horses.  The rider's priority should be to first protect the horse. This is done by understanding the horse's nature. Working with, not against it. 

Craig Patterson is a highly respected horseman from Murrieta California with years of experience working with horses from all disciplines. Craig began his successful teaching career starting colts and helping problem horses realize their true potential. Educated, experienced and patient, Craig willingly shares his philosophies and demonstrates what it means to be in a partnership with a horse.

Baptized in the philosophies of the Dorrance brothers, Ray Hunt and Buck Brannaman, Craig is well versed in the techniques of the Western Masters. Craig also has a formal education in French Classical Dressage. Using techniques, some centuries old, Craig consistently demonstrates that the one with the power is not the one that holds the whip rather it's the one who holds the knowledge. As Craig explains, "I started to study Classical Dressage and the Masters who taught this art form. I believe their techniques, some dating back centuries, blend perfectly with the philosophies of the Western Masters. I believe in teaching lightness, balance and impulsion with the well being of the horse always coming first.
Cathy Hanson and Cherie Vonada
Hanson Quarter Horses
We have been located in Southern California for over 25 years. Specializing in All-Around horses, we offer programs that are tailored to meet the individual needs of each horse and rider. Hanson Quarter Horses was established in 1985 with the vision of providing horses with the best care, the best training and teaching riders to become true horseman. In addition to a full service training  facility, HQH is available for evaluations, consults, equine rehabilitation, clinics, lessons, boot camps and judging.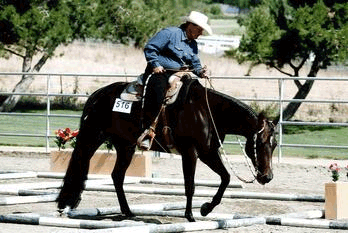 Cathy Hanson
PCQHA Director and Past President
AQHA Director
AQHA Committee Member
AQHA Professional Horseman
AQHA Most Valuable Professional 2008
SCQHEA President
Equine Studies Institute Instructor
British Horse Society Certified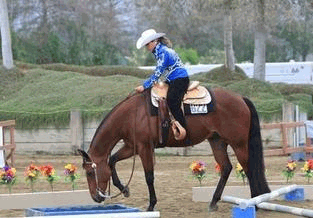 Cherie Vonada
PCQHA Director
PCQHA Executive Committee Member
AQHA Professional Horseman
SCQHEA Vice President
Equine Studies Institute Instructor

Tauni Beckmann
United States Eventing Association, ICP Certified Instructor
With 30+ years of riding and training in her background, Tauni has the experience to help you build a better relationship with your equine partner. As owner and head instructor of So Cal Eventing, she has students at all levels from Beginning Walk-Trot all the way up to competing at the International CCI and CIC levels.
Tauni has a variety of experience with all breeds. She is one of only a few elite instructors who can teach you how to train your own horse. She offeres specialty clinics in Pacing, Bandaging and Lunging. Tauni also instructs in dressage, stadium, jumpers and conditioning.
For more on Tauni visit: www.socaleventing.com.